Agency Spotlight – Walk of Grace Residential Services
About Walk of Grace
Walk of Grace is a true testament to the strength of grassroots, local initiatives. In 2016 Pamela, Elias, and Natasha Houkayem moved out of their family home and converted it to a residential home for children with dual diagnosis. Working with an in-depth care team, Walk of Grace has established programs that consider their residents' mental, emotional, physical and spiritual needs.
It's no surprise that family is at the heart of Walk of Grace's mission. They believe firmly in integrating residents into their family. With community support and collaboration, their objective is to help each resident reach their own goals. The program focuses on building skills in key areas: communication, hygiene, daily living, social and leisure. Walk of Grace operates in a positive behaviour support framework to encourage residents to reach their goals.
Walk of Grace believes that by providing a structure and needed resources, the youth they support can progress in life and reach their potential. They believe in care that encourages and enhances social inclusion, uplifting the quality of life for each resident.
Kids Up Front's Impact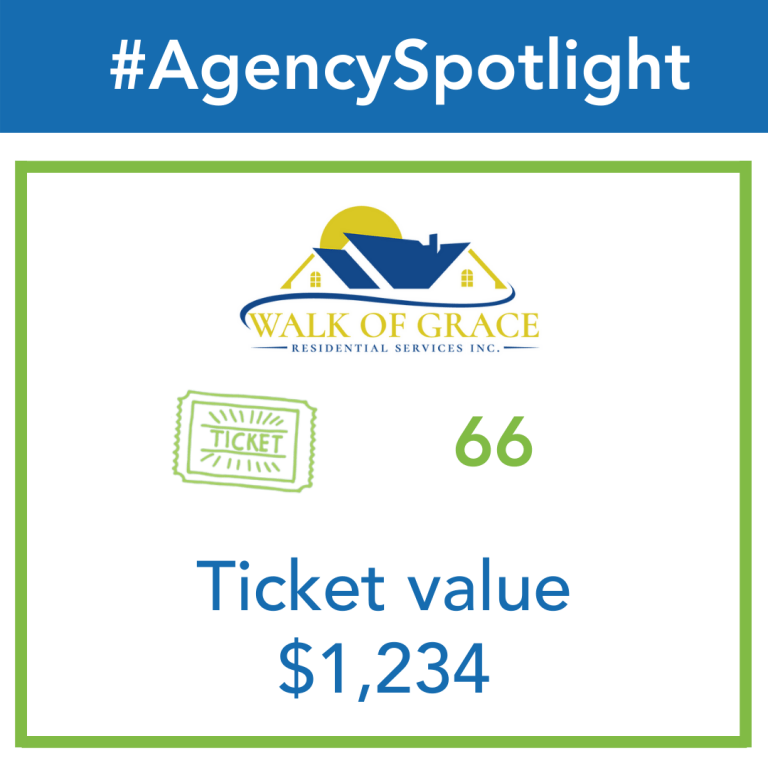 Kids Up Front partnered with Walk of Grace in July 2019. In that short time, we have provided their residents with 66 tickets worth $1,234.
We've been happy to offer residents access to a diverse array of opportunities. In addition to hockey games, we have provided residents access to Cirque to Soleil performances, soccer matches and Pops! Orchestra concerts.
Walk of Grace's mission resonates with Kids Up Front. We're thrilled to help promote social inclusion of their residents, by providing access to shared community experiences. We look forward to continuing to support their program.
For more information about Walk of Grace, please visit: